Power Control Boards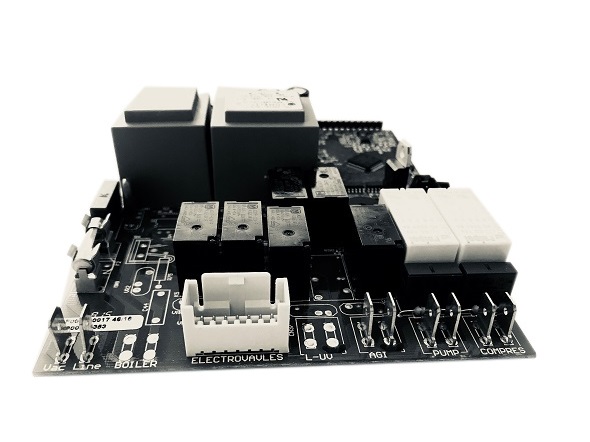 Thanks to more than twenty-years of experience in the field of electronic design and production, P.G.A. designs and manufactures power-control boards for all those sectors where effective and efficient management of motors, light sources, and so on is required, such as appliances, vending machines, pallet stoves, water dispensers and heat-recovery units.
The management technologies adopted range from the control of alternating asynchronous motors and light sources (LED bars, 230Vac lamps, halogen lamps, etc.) through relays, Triac, IGBT up to the management of brushless motors in 1-10V or PWM technology.
If requested, we can offer complete power systems equipped with boards, wiring and enclosures.
CLICK ON THE BUTTON TO CONFIGURE YOUR PRODUCT